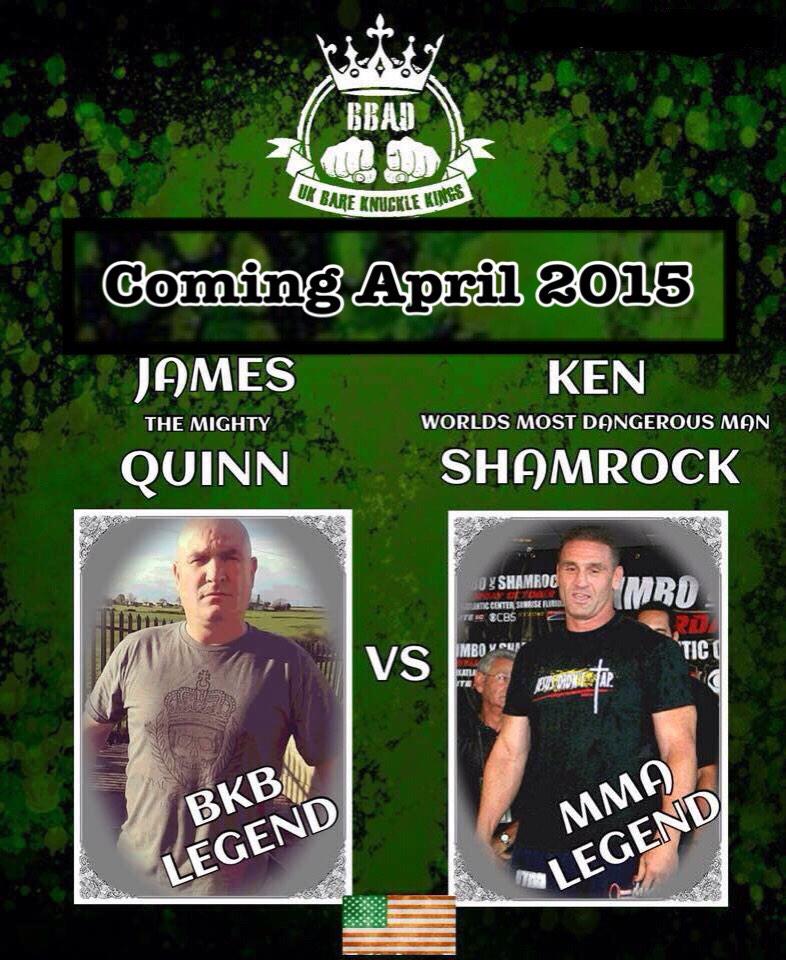 I am very enthusiast to see MMA legend and UFC pionner/Hall Of Famer Ken Shamrock engages into fighting again. Since he is done with MMA I hope he could rebirth like the phoenix and put BKB on the map as a Combat Sport.
KEN SHAMROCK now
Your grandpa's face on Superman's body




Winning only 3 of his last 10 MMA fights, losing 7 below 3 minutes on average. The soon to be 51 years old Ken Shamrock is way past his prime in MMA fighting. However, BKB / Bare Knuckle Fighting is another game. Untrained brawlers like James Quinn should be easy preys for Ken Shamrock – a highly trained and steroided man who competed at the highest level in UFC, MMA, Pancrase, and WWF pro wrestling.





Are you serious when you say this man – Quinn who confessed that he hates to train – can be a threat even for an hundred years old Ken Shamrock?? Quinn only defeated a bunch of untrained, chain-smoking, beer-guzzling lads!!!! Quinn's feats are weak next to those of Kimbo Slice…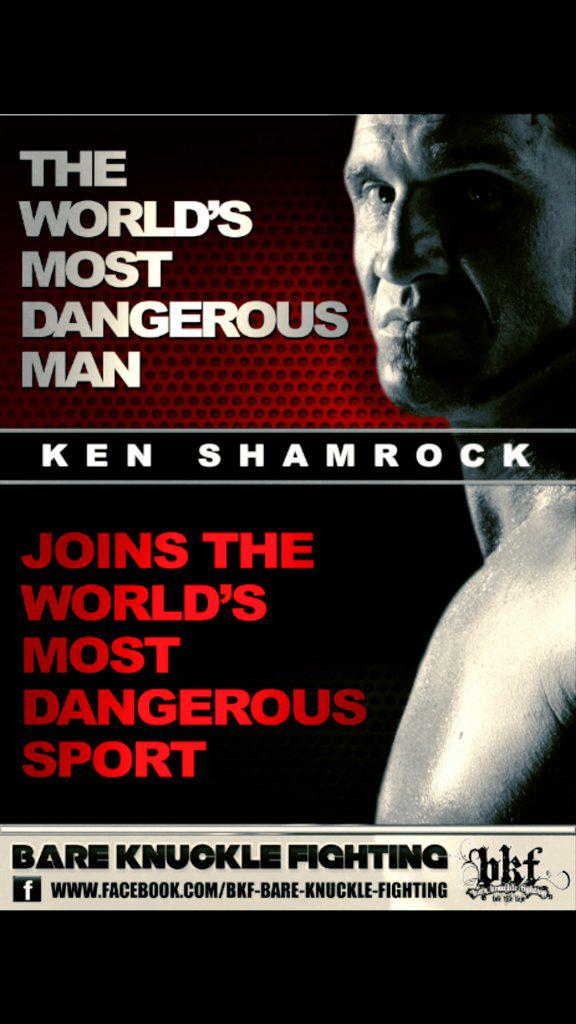 But does Ken Shamrock still have the desire and will power to fight? Or does he just fight for a meal ala Mike Tyson in his late career debacle? Unfortunately, I think he is there to make "not so easy" money off his name… I wish I am wrong since Ken Shamrock has always been one of my heroes!


It would be a shame to see what was one of the greatest UFC fighters ever losing to an untrained, mythical lad.








The fight is set to happen on April 2015 on UK soil. I will only believe it when I see it.








See
JAMES QUINN
in Action in
http://www.kenshamrock.com/news-release.html
https://www.facebook.com/TheMightyJamesQuinnMcDonagh
http://www.examiner.com/article/gunn-to-defend-bare-knuckle-title-against-knuckle-star-james-quinn-mcdonagh