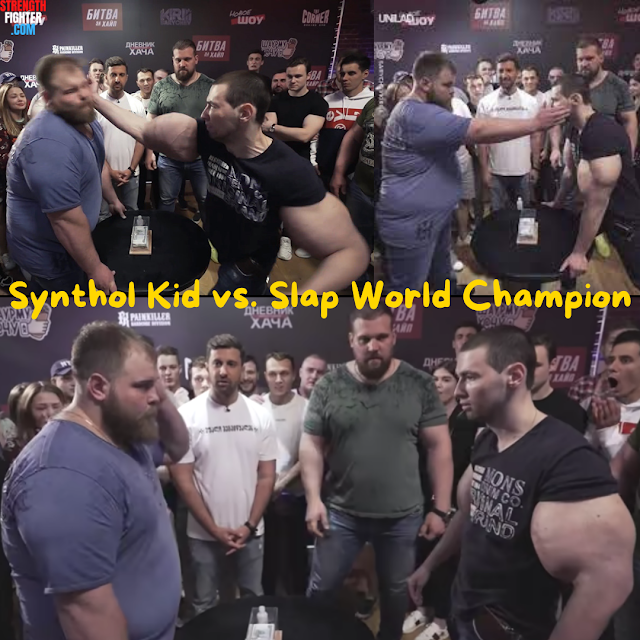 "Synthol Kid" Kirill Tereshin
aka Ruki Bazuki aka Popeye aka Bazooka Arms internet famous for his 24-inch synthol pumped arms.
His opponent is "The Russian Farmer"
Vasilii Kamotskii
, better known as the
Russian Slap Champion
.
Synthol Kid in a slap contest against the Russian Slap Champion.
Who do you think will win?